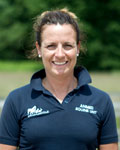 Susannah Denton BVSc MRCVS
After graduating from Liverpool in 2001, Susannah worked in mixed practice in the New Forest before joining the large animal team at Animed in 2003. Since 2006 she has been concentrating solely on equine work and in 2009 gained a post graduate diploma in animal behaviour from the University of Southampton. She has a keen interest in all areas of equine general practice, especially dentistry and geriatric care. Susannah manages the equine clinic with Jo Dyson. In her spare time Susannah enjoys running, walking her two dogs named Minnie and Pickle and watching her children play lots of sport. Susannah works on Tuesdays, Wednesdays and Fridays.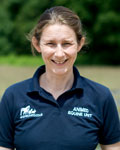 Jo Dyson BVSc BSc Cert EM(Int Med) MRCVS
Jo graduated from the University of Bristol in 2005 and first joined the Animed equine team in 2006. She has obtained her RCVS certificate in equine medicine and is an RCVS advanced practitioner in equine medicine (internal medicine). In 2012, Jo left Animed and subsequently worked for two large equine hospitals where she continued to develop her interest in equine medicine, dentistry and poor performance. Jo returned to Animed in 2015 and manages the equine clinic alongside Susannah Denton. When not working or running around after two small children, Jo enjoys sailing, skiing, riding her bike or a well behaved horse occasionally. Jo works on Mondays, Tuesdays, Thursdays and every other Friday.
Alex Erskine BVetMed BSc MRCVS
Alex graduated from the Royal Veterinary College in 2007 and worked in mixed and equine practices in the South of England and Australia before joining the Animed equine team in 2012. She holds a certificate in advanced veterinary practice and has a particular interest in lameness and poor performance, although enjoys all aspects of equine practice.

In her spare time she is kept busy with her sons Jasper and Wilf, her two dogs George and Sherlock and riding and competing her own horse. Alex routinely works on Mondays, Wednesdays and Thursdays.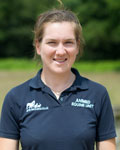 Alex Hogg BVSc MRCVS
After graduation from the University of Liverpool, Alex worked for two years in a busy mixed practice in Cornwall. Following this she returned home to Hampshire to work as a locum whilst furthering her equine experience. In May 2017 Alex completed an externship in neonatal medicine at the Hagyard Medical Institute in Kentucky, USA and then joined the Animed equine team on her return. Alex enjoys all aspects of equine medicine. In her spare time she can be found riding and competing her own horses.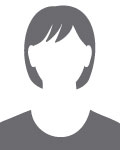 Lorna Keightley BVMS MRCVS
Lorna is a part of the Animed Equine team, so she is out on the road and also in the clinic seeing the horses, ponies and donkeys we look after. Lorna enjoys the varied nature of her work, but especially wound care and medical cases. Lorna has a lovely, slightly mad spaniel who comes to work with her. Outside of work she enjoys hiking, being on the water in any form and watching sport of any description!