Louise Dunn RVN
Head Nurse
Louise qualified in 2009 after completing a honours degree. She worked in small animal practice for a few years before going in to referral nursing. In 2016 Louise became head nurse at Animed Veterinary Group. Her speciality is emergency and critical care nursing. At home Louise has three dogs named Brian, Trudy and Zebadee and a horse Maggie.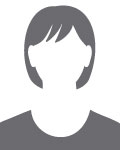 Emma Gibbons RVN
Clinical Coach and Deputy Head Nurse
Emma started nursing in 2003 as a fresh-faced 16 year old, straight out of school. She qualified and became a registered veterinary nurse in 2008 and became a clinical coach in 2010, helping to teach other student nurses the skills they need to work in practice. Emma took on the challenge of joining the management team as head nurse of a group of small, busy, local practices in the Southampton area in January 2016, gaining people management and leadership skills. However, the more time she spent away from nursing, the more she realised that it will always be her first passion, and so Emma joined us at Animed in February 2018 to further her knowledge and nursing skills in a busy, hospital environment, working within a large team with a wealth of veterinary knowledge.
Clementine Saxby RVN
Deputy Head Nurse
Clementine qualified as an RVN in 2015 and joined the Animed team in August 2016. She has recently taken over the role of deputy head nurse and is currently studying for a level four diploma in veterinary emergency and critical care. Clementine has an interest in surgical nursing and anaesthesia. Outside of work she enjoys going to CrossFit and has an interest in health and nutrition.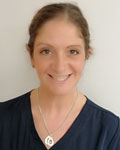 Jo McKeown RVN
Jo returned to Animed Veterinary Group in 2015 as an RVN after spending some years as a lecturer in animal science and equine care. She has a special interest in the care of our geriatric patients and hospice care. Jo has two dogs, Ziggy and Grain, a cat called Pi and a rabbit, Easter. She regularly competes with her horse, Amigo, who is a chestnut Dutch Warmblood in dressage competitions.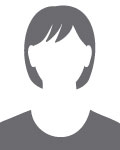 Gemma Lewis RVN
Gemma is in her second year at Sparsholt college training to become a veterinary nurse. She has a particular interest in anaesthesia and emergency critical care which she is gaining experience in by working with the MiNightVet team, which is based at the Shedfield practice out of hours. At home Gemma has a lovely French Bulldog called Arlo.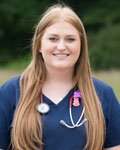 Georgia Mills RVN
Georgia started work at Animed as a patient care assistant in August 2014 but has now progressed to Registered Veterinary Nurse, studying at Sparsholt Veterinary College. She enjoys surgical nursing and anaesthesia and has recently started doing some night shifts for the MiNightVet team at Animed to improve her knowledge in emergency and critical care. She has two Labradors and a Golden Retriever, Penny, Bruce and Jessie.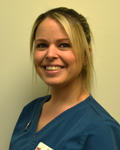 Stephanie Ryder RVN
Stephanie started her training at Animed Veterinary Hospital in 2001 through MYF training and qualified as a registered veterinary nurse in 2006. She loves being part of the surgical team so you will mostly find her in theatre with your anaesthetised furry friends. At home Stephanie has three rescue cats: Winnie, who she hand reared, Phoebe who is an asthmatic and Euro, her lovable stray. She has a great love of animals and wouldn't be anywhere else.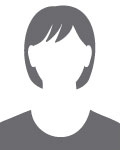 Heidi Emery
Student Veterinary Nurse
Heidi is currently studying at Sparsholt College as a Student Veterinary Nurse. She particularly enjoys caring for inpatients within the practice. Outside of work Heidi enjoys socialising with friends and going for dog walks. At home, Heidi has a rescued budgie named Barry.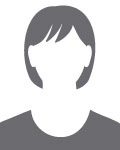 Kelly Reynolds
Student Veterinary Nurse
Kelly is a patient care assistant at Animed Veterinary Hospital. Her main role is looking after the patients once they have been operated on. Kelly's future ambition is to start training as a student veterinary nurse, as she's very passionate about their welfare and their wellbeing. At home Kelly has a Cavachon called Teddy who is extremely loved by all his family members.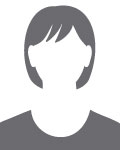 Toni Russell
Student Veterinary Nurse
Toni is currently studying to be a veterinary nurse at Sparsholt College, due to finish in 2023 and has been with Animed since 2018. She particularly enjoys anaesthesia and surgical nursing. Outside of work Toni spends her time flying high in multiple types of aerial arts, video gaming and learning Japanese. At home she has two lovable young rescue cats, Luna and Cosmo, who constantly keep her on her toes.
Emma Turner
Student Veterinary Nurse
Emma is studying for her veterinary nurse qualification at Sparsholt College and has worked for Animed since 2016. She has a particular interest in anaesthesia and providing a high standard of nursing care to the inpatients. She has two cats called Dotty and Arty which she rescued; she is the resident crazy cat lady at Animed.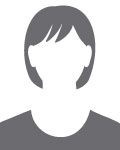 Madison Hawkes
Patient Care Assistant
Madison started working at Animed February 2021 as a patient care assistant, she enjoys working in this field to be able to help animals. Outside of work she enjoys horse riding. Within her family, she has horses, two dogs, a cat and a tortoise. From January 2022, Madison will begin her apprenticeship as a student veterinary nurse.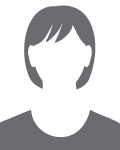 Emma Tregear
Patient Care Assistant
Emma is a Patient Care Assistant at Animed Veterinary Hospital after spending many years working as a canine training and behaviour specialist. She is looking to train as an Registered Veterinary Nurse at Animed in the future and has a particular interest in anaesthesia, exotics and wildlife. Emma is very passionate about her career and animal welfare and has a personal interest in working Border Collies, having owned them all her life and currently has two Collies at home, both trained to work sheep. Also at home Emma keeps budgies and enjoys spending quality time with family and friends.