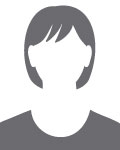 Hannah Boyland RVN
Head Nurse
Hannah has been working at Animed since 2018 and has recently become Head Nurse. She graduated as a nurse in 2017. She thoroughly enjoys the interaction with the animals.

Outside of work, Hannah enjoys competing in cross-fit sessions.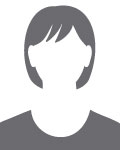 Emma Gibbons RVN
Clinical Coach and Deputy Head Nurse
Emma started nursing in 2003. She qualified and became a registered veterinary nurse in 2008 and became a clinical coach in 2010, helping to teach other student nurses the skills they need to work in practice. Emma was part of a management team as head nurse of a group of small, busy, local practices in the Southampton area in January 2016. However, the more time she spent away from nursing, the more she realised that it will always be her first passion.

Emma joined us at Animed in February 2018 to further her knowledge and nursing skills in a busy, hospital environment, working within a large team with a wealth of veterinary knowledge.
Clementine Saxby RVN
Deputy Head Nurse
Clementine qualified as an RVN in 2015 and joined the Animed team in August 2016. She has recently taken over the role of deputy head nurse and is currently studying for a level four diploma in veterinary emergency and critical care. Clementine has an interest in surgical nursing and anaesthesia.

Outside of work she enjoys going to CrossFit and has an interest in health and nutrition.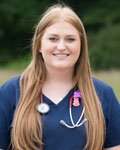 Georgia Mills RVN
Deputy Head Nurse
Georgia started work at Animed as a patient care assistant and has progressed to a qualified Registered Veterinary Nurse. She was appointed as Deputy Head Nurse in August 2022. She enjoys surgical nursing and anaesthesia.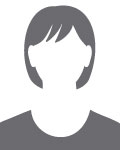 Hannah Brewer RVN
Registered Veterinary Nurse
Hannah started working at Animed in 2021. She particularly enjoys caring for inpatients within the practice.

Outside of work, Hannah enjoys paintballing and motor-biking. She has 5 cats.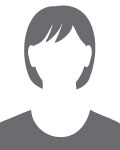 Sharon Candy RVN
Registered Veterinary Nurse
Sharon has worked at Animed since 2018, and graduated in 2017. Within her job, she has a lot of interest in Radiography and Theatre.

Outside of work, Sharon enjoys sewing and playing musical instruments. She has a Dog and a Cat.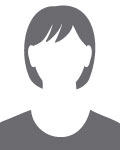 Louise Cullen RVN
Registered Veterinary Nurse
Louise started at Animed in 2018, she graduated as a nurse in 2006. Before, joining the team here at Animed, she worked at other Veterinary Surgeries in the local area. Louise enjoys being based on the wards to provide care and comfort to all animals who are in as inpatients.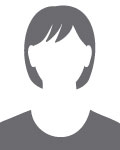 Gemma Lewis RVN
Registered Veterinary Nurse
Gemma is in her second year at Sparsholt college training to become a veterinary nurse. She has a particular interest in anaesthesia and emergency critical care which she is gaining experience in by working with the MiNightVet team, which is based at the Shedfield practice out of hours.

At home Gemma has a lovely French Bulldog called Arlo.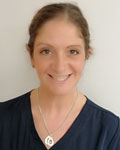 Jo McKeown RVN CertNCS(RVN Cons)
Lead Consult Nurse
Jo returned to Animed Veterinary Group in 2015 as an RVN after spending some years as a lecturer in animal science and equine care. She runs a district clinic as well as consulting at branch practice and at the main hospital. She has a special interest in the care of our geriatric patients and hospice care and holds a Diploma as a Pet bereavement counsellor regularly supporting people before, during and after loss.

Jo has two dogs, Ziggy and Grain, a cat, Pi and two Giant African land snails, Shelly and Hector. She regularly competes with her horse, Amigo, who is a chestnut Dutch Warmblood in dressage competitions and recently represented Solent riding club at Nationals.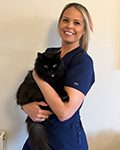 Stephanie Ryder RVN
Registered Veterinary Nurse
Stephanie started her training at Animed Veterinary Hospital in 2001 through MYF training and qualified as a registered veterinary nurse in 2006. She loves being part of the surgical team so you will mostly find her in theatre with your anaesthetised furry friends. Steph has completed the BVNA oral care dental course in 2019 and the ISFM Icatcare feline nursing certificate with distinction in 2022 and is constantly trying to improve our feline friendly status within the hospital.

At home Stephanie has three rescue cats: Phoebe who is an asthmatic, Euro, her lovable stray and Roo. She has a great love of animals and wouldn't be anywhere else.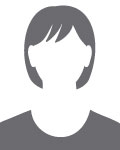 Kirstie Stanislas RVN
Registered Veterinary Nurse
Kirstie started working at Animed in 2002 and graduated as a nurse in 2003. Kirstie thoroughly enjoys running nurse consults, providing care to all animals.

Outside of work, she enjoys walking her dogs and looking after her children. Kirstie has three dogs.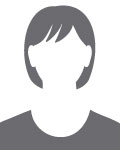 Charlene Deavin
Dispensary Co-Ordinator and Pet Bereavement Councilor
Charlene has worked at Animed since 2002, originally as a ward nurse. After having two children she found the reception role suited better. She was our head receptionist but has recently moved to dispensary. Her passion is dogs, especially bull breeds, and she owns two Staffordshire Bull Terriers of her own named Lulu and Paddy. She also owns two leopard geckos and a rat. Pet bereavement is something very close to her heart and she is pet bereavement advisor at Animed.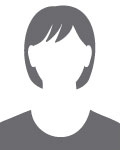 Heidi Emery
Student Veterinary Nurse
Heidi is currently studying at Sparsholt College as a Student Veterinary Nurse. She particularly enjoys caring for inpatients within the practice.

Outside of work Heidi enjoys socialising with friends and going for dog walks. At home, Heidi has a rescued budgie named Barry.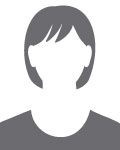 Madison Hawkes
Student Veterinary Nurse
Madison started working at Animed February 2021 as a patient care assistant, she enjoys working in this field to be able to help animals. Madison started her apprenticeship as a student veterinary nurse in January 2022.

Outside of work she enjoys horse riding. Within her family, she has horses, two dogs, a cat and a tortoise.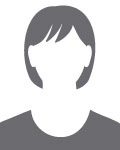 Kelly Reynolds
Registered Veterinary Nurse
Kelly has recently qualified as a Registered veterinary nurse in June 2022, after completing her veterinary nursing diploma at Sparsholt college. She has an interest in Anaesthesia and wards. In the future Kelly would like to work towards an anaesthesia certificate.

Outside of work, Kelly likes to go for adventures with her dog called Teddy, meeting up with friends and baking.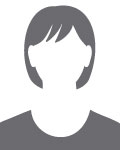 Toni Russell
Student Veterinary Nurse
Toni is currently studying to be a veterinary nurse at Sparsholt College, due to finish in 2023 and has been with Animed since 2018. She particularly enjoys anaesthesia and surgical nursing.

Outside of work Toni spends her time flying high in multiple types of aerial arts, video gaming and learning Japanese. At home she has two lovable young rescue cats, Luna and Cosmo, who constantly keep her on her toes.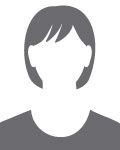 Mary Collins
Lab Technician
Mary is the laboratory technician for Animed Veterinary Group and has been working here since July 2018. She qualified from the University of Portsmouth with a BSc (Hons) in biomedical science in June 2001. Her job is to test samples in-house, dispatch samples to external laboratories and import emailed results from our external laboratories onto client records. She routinely tests blood samples on our in-house analysers and looks at blood smears, skin samples and urine under the microscope. Mary is a mum of two grown up children, and Nana to a new granddaughter. She has one rescue cat, 4 tortoises ranging from 90 – 10 years old and a lot of tropical fish. When not at work she fills her time sailing, working on her allotment & knitting.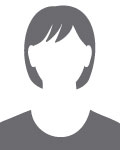 Leah Atkins
Student Veterinary Nurse
Leah started in March 2022 as a Patient Care Assistant, and is now studying to become a Veterinary Nurse. Her favourite part of the job is being hands on in wards and helping make sure the animals are all comfortable, have their medication, and feel loved when they're away from home!

Leah enjoys cycling and loves taking her dog, Dougie, out on long muddy walks. She also likes having time to wind down with her family.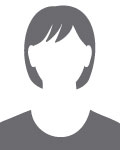 Mia Palmer
Patient Care Assistant
Mia started working as a PCA at Animed in December 2020. She particularly enjoys supporting in Theatre.

Outside of work, Mia enjoys horse riding. Her family has Horses, cats and a dog.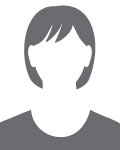 Katie Smith
Patient Care Assistant
Katie started working at Animed in May 2021 as a receptionist. In October 2021, Katie transferred across to be a PCA. Katie's ambition is to become a nurse. She thoroughly enjoys her job, especially being hands on with the animals.

Outside of work, Katie enjoys reading and music. She also volunteers at a local Alpaca rescue centre. Katie has five dogs and 2 cats.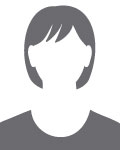 Ellise Simmonds
Patient Care Assistant
Started working at Animed in October 2019, starting as reception/admin. Then moved onto the Small Animal Accounts team. She is now starting as a patient care assistant from February 2023, and looking forward to being hands on with the animals.

Outside of work, Ellise enjoys going to the gym and socialising with friends and family. She has a family dog named Vinny, he is a Staffordshire Bull Terrier.
Jordan Perry
Patient Care Assistant
Jordan is a patient care assistant at animed veterinary hospital. Coming from a hospitality and veterinary background, with qualifications including animal management diplomas and a bachelor's of science (Hons) in Bioveterinary science from the University of Chester, he has always been immersed and involved within a field he loves. Further, his eventual goal is to become a veterinary surgeon, working within animed has been influential to developing his animal handling and clinical skills. The job is always both challenging and rewarding, an aspect that he enjoys thoroughly through setting up theatres, assisting veterinarians with consults, and performing restraint for a variety of species. He enjoys learning different languages due to his Spanish upbringing and this has been an invaluable skill to have whilst working within this industry.