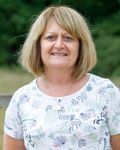 Kim Warrilow
Practice Administrator
Kim has been at Animed Veterinary Group since 2008 and really enjoys her role as practice administrator. She and her husband have a chocolate Labrador called Mylo who is very entertaining.
Nicola Davey
Practice Administrator
Nicola has worked for Animed since 1997, starting as a receptionist when the hospital was located in Wickham which is about a mile from the site we are at now. At home her family has Labradors which she has shown all over the country having qualified for Cruft's many a time. Nicola also has three ponies which have also been shown with much success.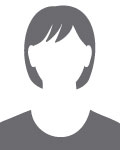 Sami Hardwick
Practice Administrator
Sami started at Animed in September 2021 as a Practice Administrator. Outside of work, Sami enjoys spending time with her family, baking, enjoying the outdoors. Sami has a family Labrador.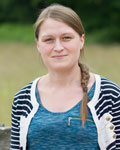 Louisa Walbridge
Accounts Administrator
Louisa joined Animed in 2017 and works as an account administrator, although she was a client for a long time before that. She previously worked in pet insurance before moving to Animed.

Louisa has three dogs, two horses. Outside of work she enjoys riding and caring for her horses and walking her dogs, mainly in the New Forest.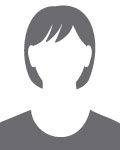 Ellise Simmonds
Accounts Administrator
Ellise started working in October 2019 as reception/admin and most recently started working in the accounts. Outside of work, she enjoys spending time with family and friends. Ellise has a family dog named Vinny, he is a Staffordshire Bull Terrier
Charlene Deavin
Head Receptionist and Pet Bereavement Councillor
Charlene has worked at Animed since 2002, originally as a ward nurse. After having two children she found the reception role suited better. She is now our head receptionist. Her passion is dogs, especially bull breeds, and she owns two Staffordshire Bull Terriers of her own named Lulu and Paddy. She also owns two tortoises, fish, two leopard geckos, tree frogs and a hamster. Pet bereavement is something very close to her heart and she is pet bereavement advisor at Animed.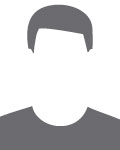 Josh Bisset
Receptionist
Josh started working as a receptionist in early part of 2020. He enjoys being able to help animals. Josh plays rugby outside of work and has a dog.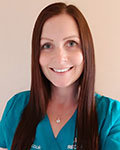 Sarah Bowley
Receptionist
Sarah re-joined Animed Veterinary Group in January 2019 and now works as one of the receptionists at the Cowplain branch. Many years ago Sarah worked at the old hospital in Wickham as a trainee veterinary nurse, but she left to have her children. Outside of work she enjoys spending time with family and friends and she loves to go out walking with her two French Bulldogs, Dexter and Hugo.
Sammy Bray
Receptionist
Sammy started as a receptionist in August 2021 and is based at Shedfield. Sammy went to Hartpury to study Equine Muscular Therapy. He mostly enjoys travelling. Also spending time with his horses at any given point, three horses, Velvet being the baby he has raised since birth. Four dogs and two cats, Tiggy and Finley.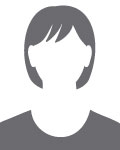 Emma Davies
Receptionist
Emma started at Animed in April 2021, based at Shedfield. Emma enjoys spending her spare time with friends and family, walking, theatre and getting lost researching ancestry.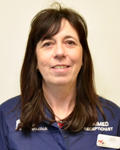 Sandy Garlick
Receptionist
Sandy has been with the practice since 1999 working on reception. She has two horses which she shows at County Level and also has an elderly cat which she rescued from Animed many years ago.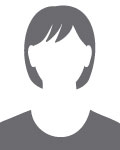 Vicki Hilton
Receptionst
Vicki is one of the receptionists at the Hedge End branch, having worked at Animed since 2016 and is still absolutely loving it. She has always has a passion for animals and loves being able to meet and greet all your pets. Vicki has a Golden Retriever named Bonnie as well as two young boys, all of whom keep her busy outside of work. In her spare time she enjoys socialising with friends and family.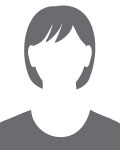 Sue Lowery
Receptionist
Sue works as a receptionist at Locks Heath surgery.

Outside of work she enjoys eating out, walking her dog and being with family and friends.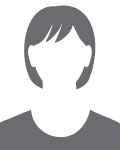 Gemma Lunn
Receptionist
Gemma has worked at Animed Veterinary Group since June 2014 at the Cowplain surgery; a bit of a change to working at the IT company she was at previously. Her favourite animals are ponies, of which she has four, a Quarter Horse cross, New Forest, British Spotted and a Shetland. Gemma also has a dog and a cat which has moved into the yard. In the past she also had guinea pigs, rabbits and a ferret. All of her time out of work is taken up with her children and animals.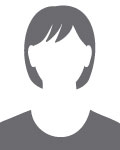 Tracy McDonald
Receptionist
Tracy moved to London from NZ 20 years ago, and relocated to Titchfield in April 2021 to join her husband Alex, the Practice Director at Animed.

They adopted Parker (short for Nosey Parker), a Spanish rescue in November 2021, and love having a dog back in their lives. Her favourite thing is taking him out for adventures on the weekend, discovering all the wonderful places in Hampshire.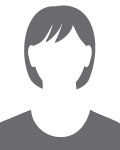 Aimee Roberts
Receptionist
Aimee started at Animed in January 2022 as a receptionist. She will be working at Shedfield Hospital as well as our three branches. Aimee enjoys all aspects of the job; helping with clients.

Outside of work, she enjoys going to the gym and spending time with family and friends. Aimee's family have a dog, an American Kita.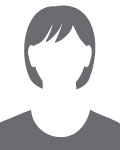 Krystle Shawyer
Receptionist
Krystle started working at Animed Vets as a receptionist in 2015, she has worked across all the branches. She enjoys helping animals and meeting our clients. Outside of work, enjoys horse riding, often competing. Krystle has a dog.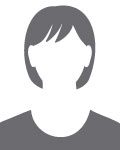 Amy Trimmer
Receptionist
Amy started as a receptionist at Animed in June 2022 and will work across all of our branches. Amy enjoys the variety of doing different tasks and meeting new people and their beautiful pets every day.

Outside of work she enjoys spending time with my family and going for walks, but most of all, spoiling my mini dachshund Rolo.