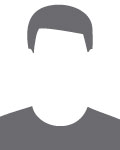 Dr Marc Worley BVSc CertAVP(GSAS) MRCVS
Advanced practitioner in small animal surgery
Marc enjoys the varied caseload and unique challenges our practice affords us, while working with a talented and supportive team. He has a particular interest in soft tissue and laparoscopic surgery.

He enjoys gardening, and is attempting to grown all his own food. His house is full of rescue animals with three cats; Ryan, Meg, Felica and a Chihuahua called Sophie.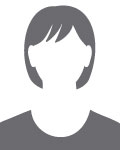 Antonia Auty BVSc CertAVP (GSAS) MRCVS
Antonia graduated with distinction from the University of Liverpool in 2014. She worked in a small animal hospital in the New Forest for five years before joining the Animed team in 2019. Antonia enjoys all aspects of small animal practice but has a particular passion for surgery, leading her to obtain a Certificate in Advanced Veterinary Practice (CertAVP) and become a RCVS Advanced Practitioner in Small Animal Surgery.
When Antonia is not at work, she is kept busy by her two rescue Staffies, Odi and Inca. She enjoys many outdoor activities including running, paddle-boarding and skiing, and likes to travel when time allows.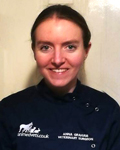 Anna Bell BVSc BSc CertAVP MRCVS
Anna qualified from Liverpool University in 2008 and worked in mixed practice for six years before deciding to focus solely on small animal work. Anna joined the team at Animed after relocating from a practice in Salisbury where she completed her certificate in Advanced Veterinary Practice. Anna enjoys all aspects of practice but is particularly interested in surgery. In her spare time, she is a keen sailor and also plays the cello.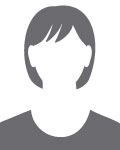 Cora Cheung BVetMed (Hons) MRCVS
Cora graduated with honours from the Royal Veterinary College in 2018 and joined Animed Vets shortly after. She enjoys all aspects of veterinary work, with a particular interest in medicine cases. Cora likes being in general practice and will always be looking out for training which will help to hone her skills and add depth to her knowledge of better animal care. Cora looks back fondly to the days when she was a "foster parent" with SPCA Hong Kong and helped to look after sickly dogs and puppies, with 13 dogs to her credit. For now, she has to be satisfied with watching her little fighter fish, Hooch, play. Outside of work, she enjoys playing video games, trying out new recipes in her kitchen and dancing.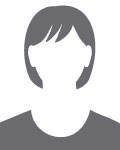 Louise Robson BVetMed MRCVS
Veterinary Surgeon
Louise enjoys getting to know her patients and their owners, making friends with nervous dogs/cats. She enjoys all aspects but particularly is interested in behaviour and emergency, and critical care.

Louise enjoys hockey, reading and long walks. She has two dogs, Oscar (Cairn Terrier X Shih Tzu) and Derek (Patterdale) and one cat named Teddy.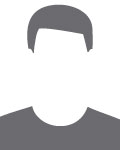 Aaron Cook BVetMed MRCVS
Aaron graduated from the Royal Veterinary College in 2021. Aaron enjoys all aspects of clinical work but is particularly interested in internal medicine, neurology and emergency and critical care. He wishes to pursue certificates in advanced veterinary practice as he becomes more confident as a GP vet.
Outside of work, he enjoys riding motorbikes and walking dogs. He has one Staffordshire Bull Terrier cross Boxer called Chunk who loves to shred sticks and balls. Aaron has recently grown his family with a new Labrador called Ollie.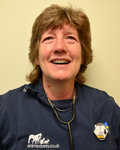 Caroline Coombs BVetMed MRCVS
Caroline qualified from the Royal Veterinary College in 1982, and was employed as a small animal vet at the Wickham hospital just after qualifying. She is founder member of Animed Veterinary Group, becoming a junior partner before the practice was sold to CVS in 2008. Caroline has remained a small animal GP based at the hospital at Shedfield.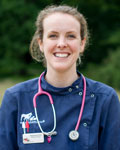 Stephanie Ellis BVSc (Hons) GPCert (Endo) MRCVS
Steph graduated with honours from Bristol University in 2009 and joined us in March 2010; having observed practice with us as a vet student, she knew Animed was a place she would enjoy working and allow her to work to her high clinical standards. Steph is based at the hospital and at our Cowplain branch clinic, where she truly enjoys being an 'all rounder', though her area of particular interest is endoscopy and endosurgery.

Steph has two Labradors she enjoys outdoor adventures with, as well as basketball, the theatre and listening to live music.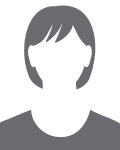 Paola Manservisi MRCVS
Paola joined the team here in Animed Veterinary Hospital in October 2021. She decided to become a vet at the age of eight, when she started to pick up stray cats and dogs she had found in the street and take at home. After agricultural college, Paola studied Veterinary Medicine at the University of Bologna, in Italy, where she graduated in 1996. She found a job straightaway in Bologna in "Giardini Margherita" surgery, where she had been practising as a student. The clinic eventually expanded into a hospital and she kept on working there for the following 24 years dealing with emergencies and anaesthesia and routine visits, covering day and night shifts as well. Over the years she developed an interest in Veterinary Neurology and in 2015 she obtained a Neurology Postgraduate Certificate (GP Cert Neurology, ISVPS). After a work experience at the Animal Trust Hospital in Newmarket, she realized that she would have like to work in the UK.
In her free time she likes hiking with her family and her Labrador and travelling to blue sky countries. Paola is quite sociable and goes out often with her friends. When she wants to relax, she plays classical guitar and listens to music.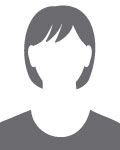 Alicia Ng BVM&S MRCVS
Alicia graduated with distinction from the Royal (Dick) School of Veterinary Studies in 2019 and joined Animed Vets shortly after. She enjoys all aspects of veterinary medicine but has developed a keen interest in both soft tissue and orthopaedic surgery, so try the operating theatres if you're looking for her. Alicia is also currently working towards her Postgraduate certificate and subsequently Certificate in Advanced Veterinary Practice. Outside of work she enjoys Latin dancing, playing the piano, arts and crafts, and baking.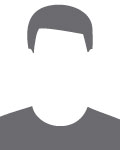 Jacek Omilian MRCVS
Veterinary Surgeon
Jacek started in December 2021 as a veterinary surgeon. He mostly enjoys daily interactions with pets and chatty owners. He finds the job very rewarding seeing his patients getting better and solving problems.

Jacek has a great companion named Ares, a six year old German Shepard. In his free time he enjoys long walks with his boy. Jacek also plays football mainly as an attacker.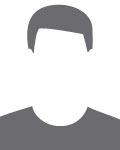 Robin Peal BVM&S BSc CertVR CertVC MRCVS
Robin graduated with honours from Edinburg in 1993. He spent 3 years in Devon before moving to Animed in 1996. Apart from short stint away from Animed in 2020, it has otherwise been "home". Robin holds post graduate certificates in Veterinary Diagnostic Imaging achieved in 2000 and Veterinary Cardiology achieved in 2011. Robin spends much of time imaging and performing diagnostic procedures on patients from both within Animed and from practices within the area. The best bit about the job is that it is really interesting. Everyday is different and presents new challenges. Robin gets immense satisfaction in improving the quality of life of his patients, some of whom can be critically ill, with the diversity ranging in size from a mouse all the way up to a Shire Horse. Animed has a fantastic group of skilled and motivated people and Robin is proud to be part of the team.

Outside of work, Robin enjoys cycling, sea swimming and running and where possible hill climbing with his dog, Max. He also has a cat Lucy; although it is still undecided who is the boss.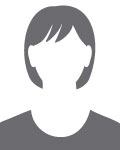 Grace Rudman BVMSci MRCVS
Grace graduated from the University of Surrey in July 2020 and joined the team at Animed shortly afterwards. She enjoys all aspects of veterinary practice, but has a particular fondness for the care of elderly patients and sighthounds, having spent several happy years as a teenager working with a greyhound rescue centre.
In her free time she enjoys doting upon her lurcher and spending time with family and friends.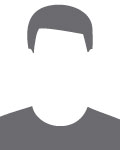 Jack Stockdale VetMB MA PGCertSAM MRCVS
Veterinary Surgeon
Jack graduated from Cambridge University in 2015 and, after a short stint in mixed practice, has worked in small animal practice since. During this time, he developed a particular interested in internal medicine, which lead to completion of the BSAVA post graduate certificate in small animal medicine and becoming a RCVS Advanced Practitioner in Small Animal Medicine

Outside of work, Jack enjoys taking long walks with his labradoodle Daisy, and inflicting his cooking on those around him.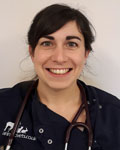 Charlotte Whiteley BVetMed (Hons) MRCVS
Charlotte graduated, with honours, from the Royal Veterinary College in 2012 and joined Animed Vets shortly after. Having completed regular placements with us as a vet student she knew she would enjoy working here and has been with us ever since. You can now find her at our Locksheath branch on Wednesdays and Thursdays where she has been based since 2014. Charlotte thoroughly enjoys all aspects of the veterinary role from getting to know the clients and the animals that own them, to surgery, which she particularly enjoys. Outside of work she is kept very busy with one small human and two rescue cats, with any spare time spent going to the gym, running along the beach, kayaking or simply with a cup of tea and a good book.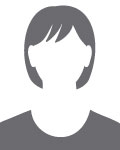 Laura Ballarini DVM MRCVS
Veterinary Surgeon
Laura started at Animed in 2022, she is very interested in soft tissue surgery and orthaopaedic, as well as neurology. She is currently studying in PgCert Small animal surgery. Outside of work, Laura enjoys travelling, swimming, meeting up with friends for walks and dinners.